Personalizing your ecommerce site in the COVID-19 era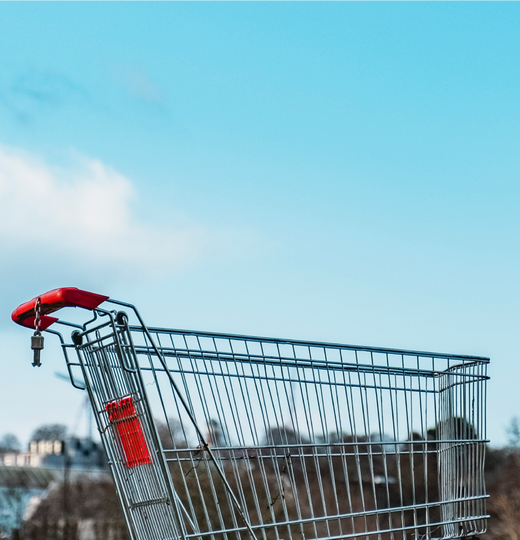 Let's get the obvious out of the way – for many businesses, COVID has shaken things up a lot, and accelerated a lot of change in consumer behavior that was underway. One of those shifts has been a move towards online ecommerce instead of the more traditional brick & mortar retailers. According to Forbes magazine, there has been a 146% growth in all online retail orders as of April 21. This huge increase in traffic means it is more important than ever to be personal and purposeful in your digital strategy. Today, we walk through three key strategies to personalize your site and ultimately stand out among the competitions.
3 Key Strategies to Personalize in the Pandemic Era
Create more opportunities for interaction

With less face-to-face engagement, customers are more likely to be actively engaging with brands they care about online. According to BazarrVoice, there was a 62% Year of Year (YOY) growth in the number of user submitted questions this May, and 38% YOY growth in the number of reviews submitted among the 6,000 ecommerce sites they studied.

Make sure your site is outfitted with a user friendly review system, so that your already established customer base can provide positive product reviews easily. This will help loyal customers feel more engaged and build trust with new customers who are relying on reviews to make purchase decisions.
Support your site with social media
As your company decides how to maximize the effectiveness of ad spend, make sure you are aware of the shifting user engagement patterns on social media.
Without commutes, social media engagement has become much more concentrated during the work day, as users prioritize spending time offline when work is over now. While the time of day may have changed, the amount of engagement on social media has only increased, averaging about 44 engagements per day across all networks and industries. Customers are paying attention, so ensure your content is impactful and true to who you are as a brand.
Double check that your social ads include clickthrough links that actually work. It might seem simple, but a broken link eats up valuable ad spend without any return. Also, make sure your links direct consumers towards specific products rather than to your shop's landing page. This tiny personalization can make a big difference in clickthrough rates.
Think beyond the purchase
At risk of sounding repetitive, remember that customers want to engage with companies before and after they make a purchase. Try to investigate new ways to make your site's content more interactive that isn't directly tied to driving a sale. Would your site benefit from adding a blog section related to your industry? Or consider hosting a livestream to engage with customers in a new medium.
All of those engagement tactics can be even more effective when strategically supporting one another. For example, perhaps you serve customers a post-purchase landing page that highlights related products and reinforce that with an email drip campaign.